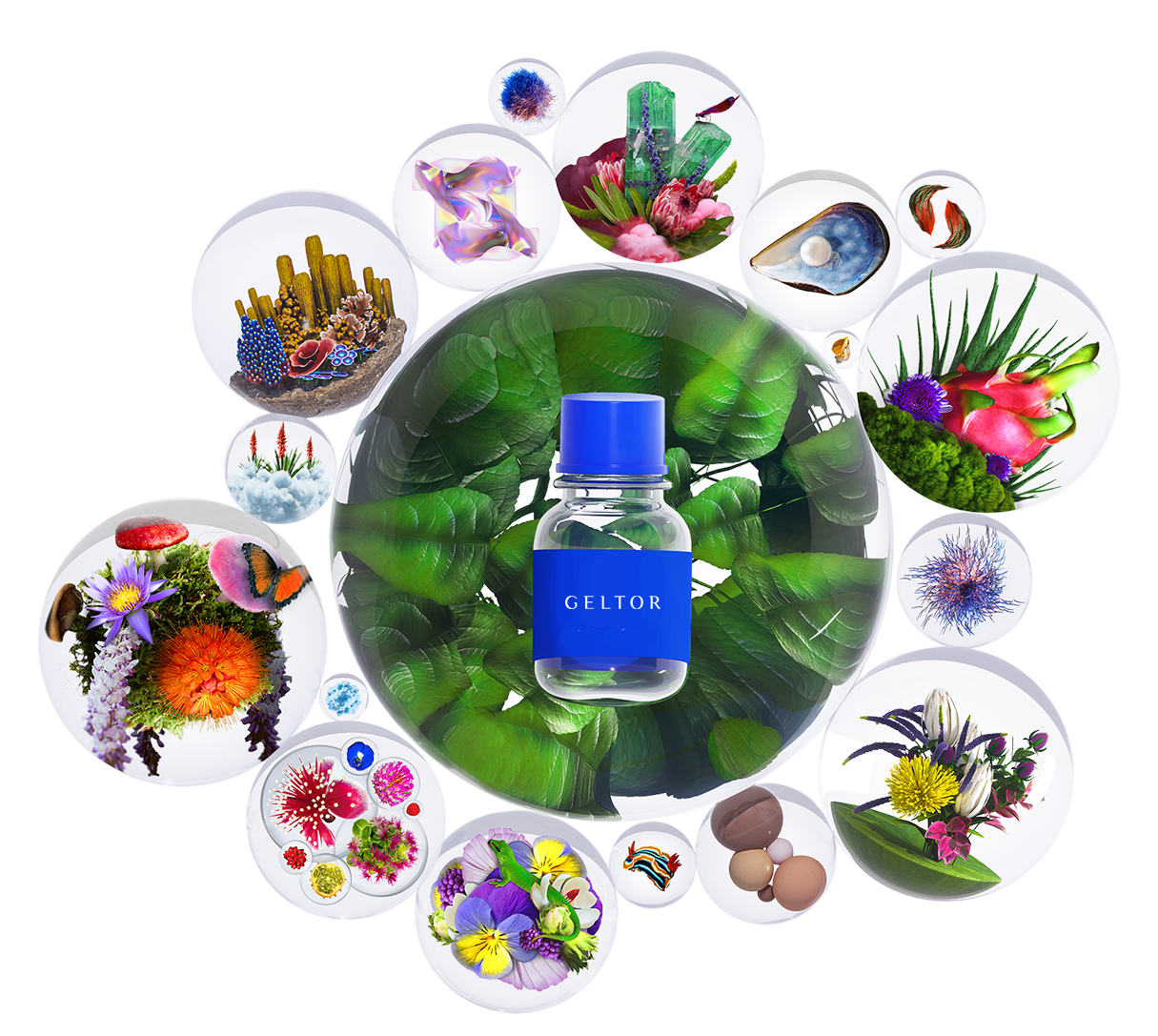 Biodesign, delivered simply.
What consumers want—and what your industry needs today:
we intentionally biodesign proteins that unlock new possibilities with speed, scale, and less environmental impact. Today, we're elevating expectations in beauty and personal care, and food and nutrition.
What will tomorrow bring?
Biodesigned solutions for other consumer markets, healthcare, industrial materials—the possibilities are limitless. And the platform to deliver them is here, only through Geltor.
First to market—and available nowhere else
A single, simple platform delivering limitless possibilities.
We tailor unique, clinically effective proteins market by market. Because we're constantly refining our craft, we can measure our speed to market in months, not years.
Why wait for the future when you can create the one you want? Let our Biodesign Platform be your guide.